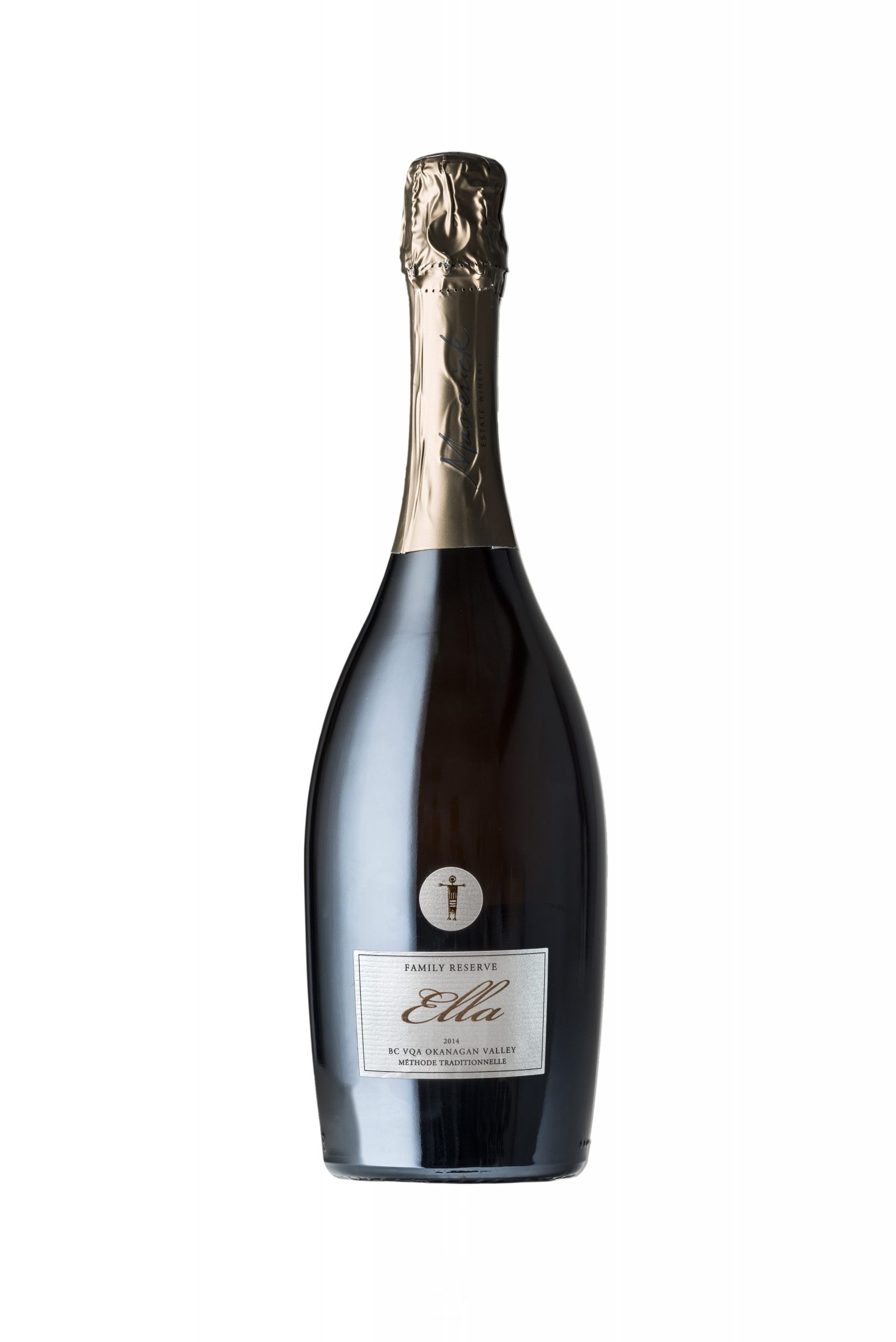 2014 Family Reserve Ella – limited availability!
Sparkling Wine
The Family Reserve Ella is a stunning sparkling wine that is the result of a beautiful vintage and a lot of patience. The grapes were picked in 2014, the second vintage that Chardonnay and Pinot Noir were reserved for sparkling wine. This traditional method means the secondary fermentation was carried out in the bottle to capture the bubbles and create a fine mousseux.
Family Reserve Ella was held back from the release of the 2014 Ella and left to sit on the lees from secondary fermentation until disgorging in August 2020. Notes of brioche, almond and lemon preserves have developed over time. The 6 years of lees aging has given this wine incredible depth of flavour and an extraordinarily creamy mouthfeel.