Tasting Room & Wine Tasting
Maverick Estate Winery is located just south of the Golden Mile, in BC's stunning desert wine country. We are located halfway between Oliver and Osoyoos, a short 10-minute drive from either city centre. The winery is approximately 45 minutes south of Penticton and 1 hour and 45 minutes from Kelowna. You'll find us on the west side of Highway 97, overlooking the beautiful Okanagan Valley.
We encourage you to stop by for a wine tasting at our South Okanagan estate Tasting Room (see hours below). A visit to our Tasting Room is the ideal way to experience our award-winning Okanagan wines. We look forward to sharing our passion with you.
Wine Tastings
We are happy to pour your choice of 5 wines. Tastings are $10.00 per person, which is waived with the purchase of 2 wines.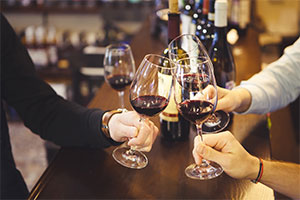 Groups
We want to create a memorable experience for all of our guests so ask that whenever possible, groups of 6 or more, call ahead.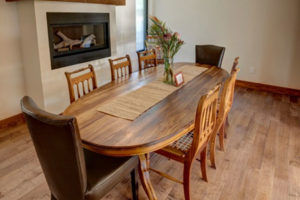 Tours and Private Tastings
Throughout the summer, we offer the Winemaker's Vineyard Walking Tour, which takes our guests on a walk through our home vineyard while tasting wine. Learn about all things Maverick and our wine making process, from grape to glass. Reservations are required. If you are interested in taking a tour, you may reserve a date and time.
Summer Hours
May – Thanksgiving:
Every Day – 10:00am – 5:30pm 
Fall and Winter Hours
October:  (After Thanksgiving)
Saturday & Sunday – 1:00pm – 5:00pm
December – February:
Open by appointment.
Spring  Hours
March:
Saturday & Sunday – 1:00pm – 5:00pm
April:
Friday – Sunday – 1:00pm – 5:30pm