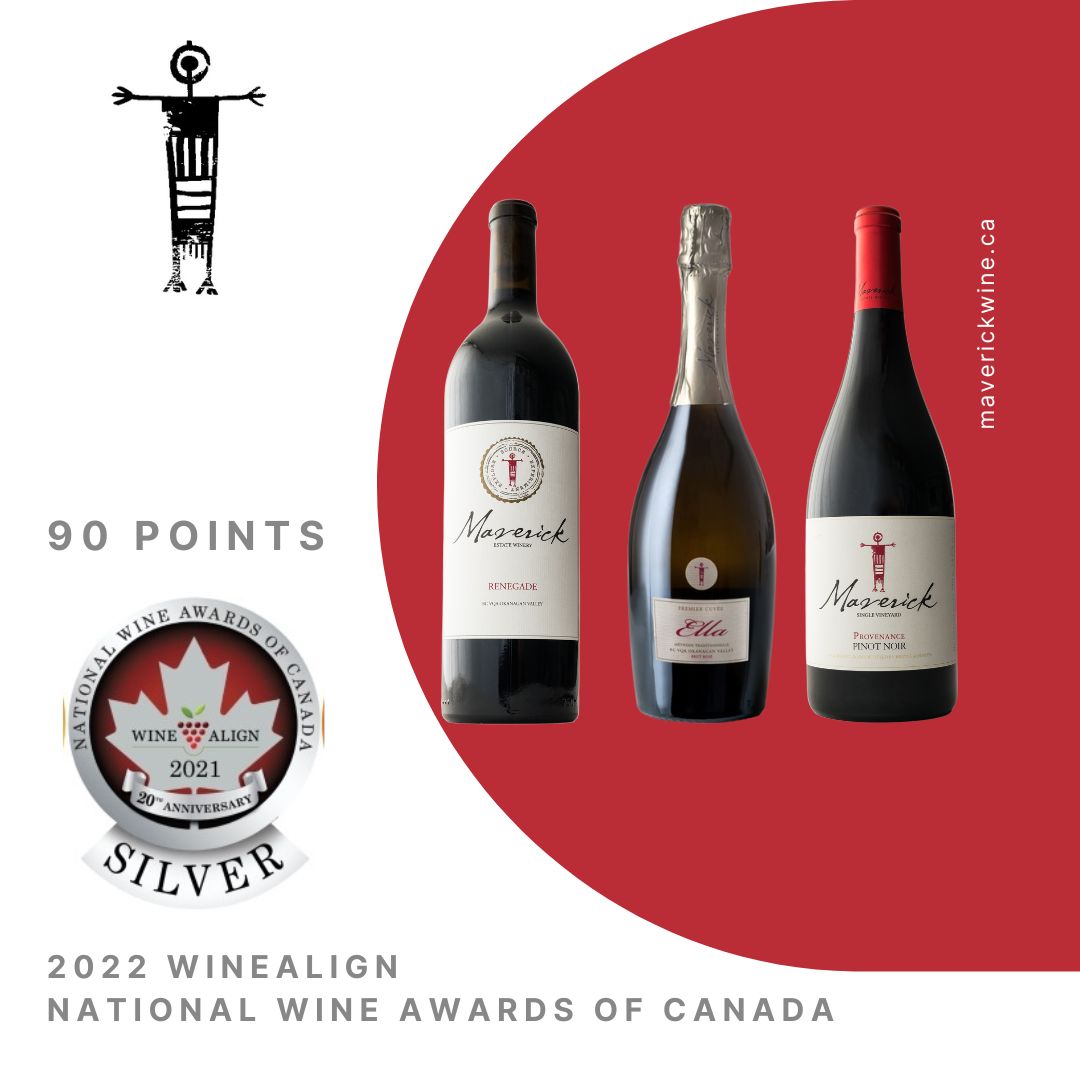 Medal Mania 6-pack
Packs and Bundles
Stock up your cellar with our 'Maverick Medal Mania' 6-pack containing some of the top wines in Canada that all pair beautifully with friends, family and good times around the table.
2 x Ella Premier Cuvée Brut Rosé SILVER medal 90 points $34.98 + tax
This traditional sparkling wine is an enticing salmon pink colour. It is delicate with a light yeasty aroma, good freshness on the nose and rich, creamy complexity on the palate. Fine mousseux with great length on the finish.
2 x 2019 Renegade SILVER medal 92 points $39.98 + tax
This blend of Merlot, Cabernet Sauvignon, Cabernet Franc and Petite Verdot was aged in French oak for 18 months. This is a wine you won't want to miss!
2 x 2020 Provenance Pinot Noir SILVER medal 90 points $29.98 + tax
The 2020 Provenance Pinot Noir greets us with a deep red/purple hue. The nose is bursting with red fruit, cherry, raspberry lemonade, notes of chocolate and subtle herbal character resulting from the addition of whole grape clusters during ferment. Bright and juicy on the palate, loaded with vibrant red fruits again, some watermelon notes, and cinnamon, from the 2-year-old barrels it spent 8 months in.