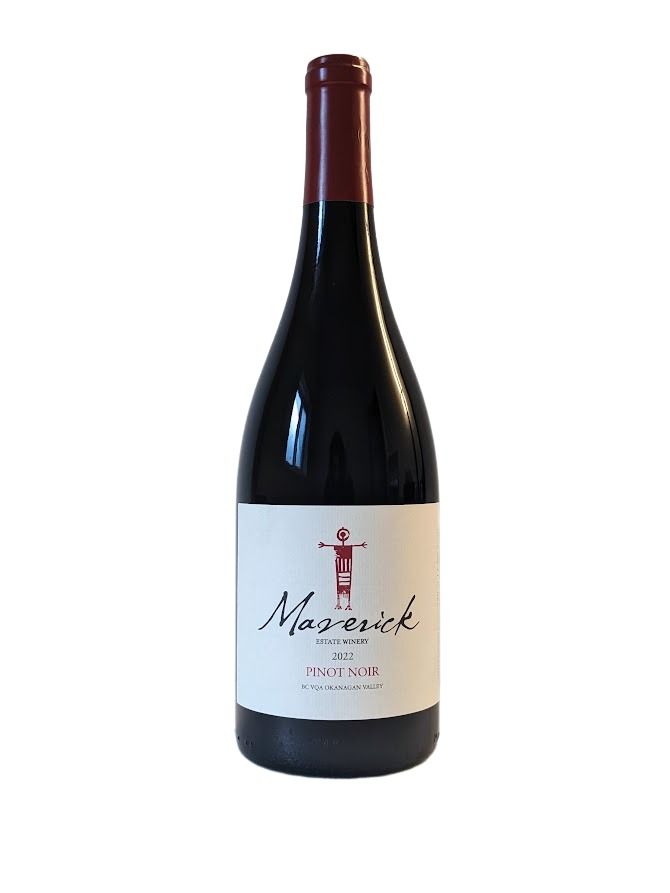 2022 Pinot Noir
Red Wine
Very pretty ruby red colour. Bright and light, showing the youthful vibrancy of this wine.
Powerful nose of cherry juice, black cherries, and a touch of dried herbs, tarragon, and sage. Has that lovely forest floor note, mixed with fresh wild mushrooms.
On the palate, it's a bit of a contrasting wine. It has a lightness and a freshness to the fruit, but there is a chewy seriousness giving it great texture. A medium-bodied wine with pretty red fruit upfront before moving into bergamot-infused tea flavour in the finish, will age well in the short term or pair now with pizza or a charcuterie board.
SILVER medal 90 points 2023 WineAlign National Wine Awards of Canada