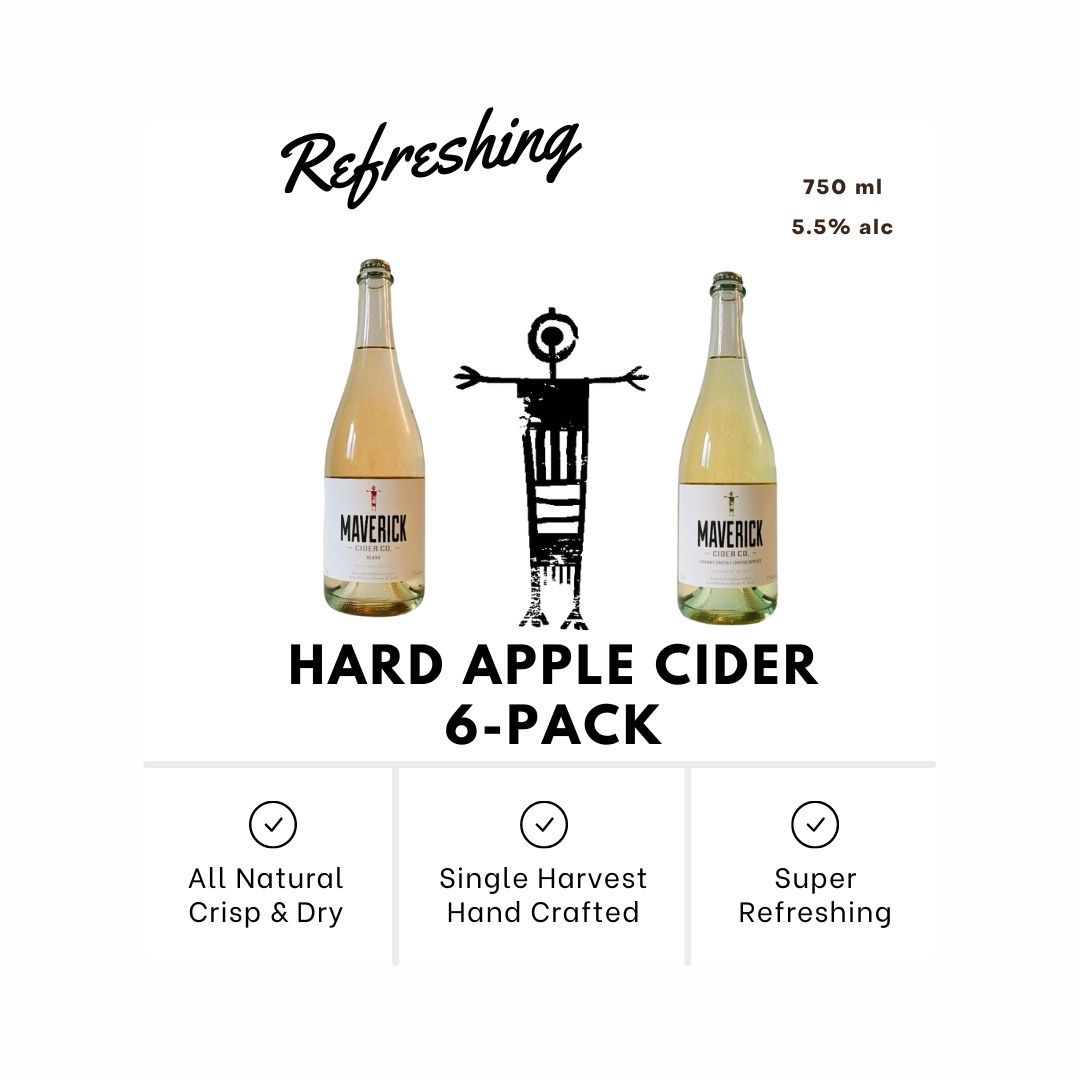 Hard Apple Cider 6-pack
Packs and Bundles
We use specific apple varieties selected for their unique attributes and final contribution to the blend. Hand-picked from the tree, washed, crushed to a pulp and slowly squeezed with a belt press to extract the juice. The juice is gravity-clarified overnight.
3 x Cider Blush $19.98 + tax 750ml
Pale pink colour with fine bead and mousse. Aromas of candy apple and cotton candy in the approach, but evolves into more stone fruit; nectarine, and white peach. Has a citrus component as well with some tangerine, before quince, pear and flowers arrive both on the nose and palate. Subtle sweetness gives this cider a really nice refreshing quality. Goes down easy.
3 x Cider Original $19.98 + tax 750ml
Pretty mousse and delicate straw yellow hue. The nose is full of green and red apples, honey and chamomile notes. Really lovely floral notes as well of wild rose and lilac followed by complex earthy notes of wild mushroom and wet stone. The palate is light and fresh up front with a nice green apple bite to it. Moves to more apple strudel notes in the finish with a subtle grip that gives it some staying power.