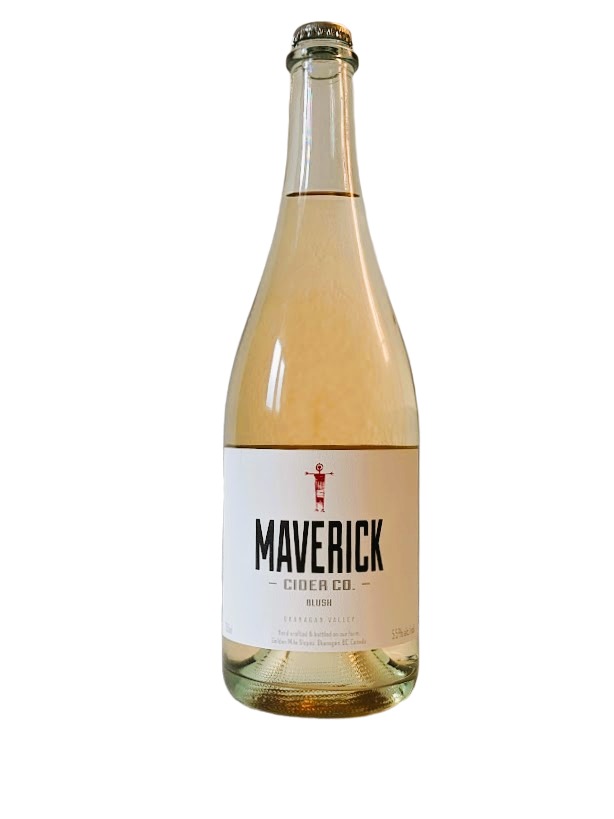 Cider – Blush
Hand-Crafted Cider
At Maverick we craft our cider with careful consideration and attention to every detail. Authentic cider can only be made from freshly pressed, unadulterated apple juice.
We use specific apple varieties selected for their unique attributes and final contribution to the blend. Hand-picked from the tree, washed, crushed to a pulp and slowly squeezed with a belt press to extract the juice. The juice is gravity clarified overnight.
From a single harvest, the Empire apples are 80% pressed into stainless steel tanks and fermented using selected wine yeasts and 20 % naturally fermented in used barrels. A portion of the barrels, previously filled with red wine, give our Blush Cider its delicate pink colour. Our Granny smith apples from the same farm but picked a month later are kept as a sweet reserve (ie: Juice) and added back to give natural sweetness to the finished ciders. The original has 20% sweet reserve and the blush has 25%.
Finally, the cider is filtered and carbonated to add a delicate sparkle to the final product.
The hand-crafted philosophy at Maverick creates an authentic, crisp, dry cider. A pure expression of our unique corner of the world.
Pale pink colour with fine bead and mousse. Aromas of candy apple and cotton candy in the approach, but evolves into more stone fruit; nectarine, white peach. Has a citrus component as well with some tangerine, before quince, pear and flowers arrive both on the nose and palate. Subtle sweetness gives this cider a really nice refreshing quality. Goes down easy.