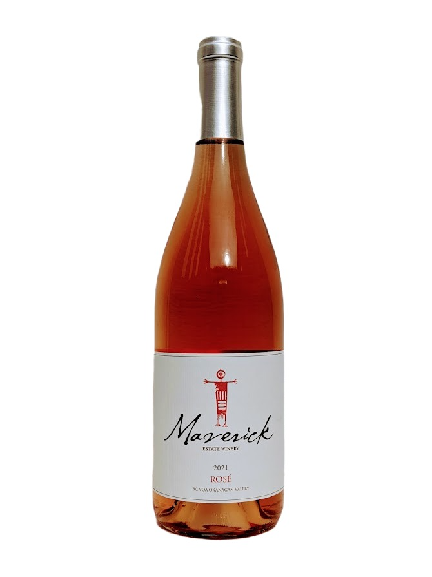 2021 Rosé
Rosé Wine
A unique 100% Syrah Rosé – a special addition to the Maverick lineup! Super refreshing palate. Absolutely delicious.
The 2021 Rosé has a very pretty pink rose colour with beautiful clarity and brilliance. The nose is subtle with citrus blossom, watermelon, and tarragon notes, as well as some sage. The palate is crisp and refreshing with red apple, lemon-lime and subtle blood-orange notes, very refreshing and tasty.
100% Syrah, pressed off the skins 12 hours after harvest, fermented and aged in stainless steel.